Ongoing Monthly SEO Services and Plans
Monthly SEO Services - 4 Month Campaign Minimum - Ongoing SEO Action Plan
Monthly SEO Services: SEO Monthly Plans and Packages
➢ Monthly SEO Services: 6 Month SEO Monthly Plan
There are hundreds of tasks, processes, services, things to do and not to do, actionable items, executive decisions, and page content tweaking adjustments both on-site and off-site that go into creating an SEO-friendly website capable of earning natural search engine traffic.
Kevin Yeaman, the freelance independent contractor and SEO Expert that owns this website has over 15,000 hours of successful digital marketing experience and over 14 years of industry experience competing online.
Our customers expect and get honest work from a seasoned professional that knows how to move your site up in Google! Reaching and maintaining top positions in Google search takes ongoing attention to content quality, attention to details, and necessitates expert advice.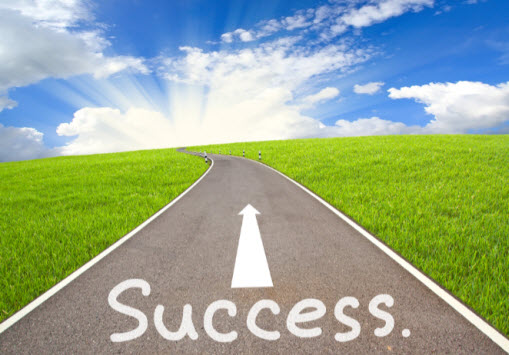 ➢ One-size-fits-all monthly SEO plans, campaigns, and boiler plate service plans from huge commercial marketing agencies do not deliver the exact services you need at the best value. It's up to the business owner to make wise marketing choices and invest marketing resources efficiently and effectively with the right person or company for the job!
All businesses operate in a competitive environment! If you're serious about surpassing smart online marketing competitors and reaching Google page #1 rankings it's going to take professional effort deployed over time, similar to what your smartest competitors have already invested in.
You're in great hands if your hire Kevin Yeaman! All SEO monthly plans include a customized specific plan of action based upon measurable data points for your exact website and business situtation. Don't fall for canned cookie-cutter packages or generic search engine optimization plans, packages, or services.
Ongoing SEO Monthly Plan – 6 Months @ 3 hours/month @ $125/hour = $375/monthly
Some of the flexible Monthly SEO service tasks are for boosting Local SEO rankings, while other work is focused upon improving overall Organic SEO rankings, which means enhancing the entire site for keyword phrase topical relevancy without regard to geographical boundaries and service areas.
Use any combination of products or services for monthly SEO action plans. Together we'll determine exactly what needs completed monthly. For some businesses the immediate priority is creating local business listings or business citations from reputable sources (ie. link building). In other situations different combinations of services are needed such as On-site SEO which is why you benefit flexible SEO monthly packages.
Optimize Web Pages. Execute On-Page SEO for new or existing pages by integrating keyword phrases and semantic LSI keywords.
Content Development Consultation. Recommend page content needs to fill gaps in topics, subjects, or themes. Publishing and promoting content ideas.
Google My Business. Improve Google+ Business Page and Personal Google + profile
Write Title Tags & Description Metatags. Create and publish compelling metadata to increase click through rates.
Conduct Website Audit – Website Review. Addresses Technical site audit, website content audit, website design audit, keyword targeting effectiveness, social media marketing strategy, Google Plus business review, blog utilization, Website Performance Evaluation, Web page load time speed test, competitive strengths, weaknesses, and opportunities. Read a more detailed list of SEO Specialist Job Description tasks regularly completed for customers.
Social Media Account Creation – Social Media Optimization. Optimize Tier 1 social media accounts and company pages.
Social Media Promotion. Promote social sharing, mentions, likes, status updates, and content marketing
Keyword Research & Analysis. Choosing keywords and keyword mapping to improve web page quality score for targeted pages.
Information Architecture Consulting. Site layout, site structure, content silos advice to include organizing website content into logical topics or groups to create a online marketing funnel.
Internal Linking. Cross-Linking completed linking between web pages in order to better direct traffic towards key sales pages.
Online Competitive Analysis. Evaluation of Your Online Competition analyzing six key search engine optimization ranking factors.
Schema Markup Review & Implementation. Integrate schema markup onto pages to boost rich snippets and Google interpretation of your content.
Local SEO Marketing. Conduct any of our valuable local search marketing services.
* Google Search Engine Rankings Positions Report. Report USA Google rankings + determine keyword phrases to track + report exactly which web page attained specific keyword phrase rankings.
* Monthly SEO Review. 30-minute client progress report consultation via personalized meeting or telephone conference call.
Monthly SEO Retainer Services. Continual Email & telephone support are included for monthly retainer pricing clients.
Webmaster Services & Support. Website Maintenance, WordPress Plugin Updates. Make basic website content edits and web design adjustments to improve user experience
Improve Calls to Action and Conversion Rate Optimization Results. Review call-to-action features and important landing pages.
Identify and Develop Competitive Advantages. On-site or Off-site, create Niche Competitive Advantages applying advanced SEO Expert techniques.
Backlink Analysis. Identify Inbound Linking Opportunities and online competition's most powerful incoming link building tactics to replicate.
SEO Benchmarking. Recording, documenting, and reporting baselines and benchmarks on key SEO metrics prior to campaign work.
Formulate Digital Marketing Strategies. Discuss prioritizing marketing goals, Google Adwords paid search strategies, step-by-step actionable recommendations, and timelines necessary.
Collaborative DIY SEO Coaching. Hourly SEO Coaching and Training. Coach, train, and mentor in-house marketing team or inbound marketing agency members for do-it-yourself SEO.
Local Business Listings Citations Creation. Build Regional Business Listings and Industry Niche Citations to increase visibility.
Local Business Reviews. Consult on acquiring online business reviews (read our reviews)
Ongoing Monthly Search Engine Optimization Services Delivers the Best Results
Every month we work seriously and diligently for our clients. Expect monthly reporting listing the actual work completed and the results. We prefer fully-informed clients that get involved and want to learn more in order to make better executive decisions on a monthly basis for search engine optimization services. Clients have the option to for flexibility in the number of hours of work done in a particular week or month – 5 hours is our most popular standard plan and package.
➢ Business owner customers have the right to cancel services at any time. We offer a guarantee that the current month's services and tasks will always be completed. No renewals will be processed if the client cancels through their Paypal account. Cancel anytime with no further payment obligations.
Once we have Google Webmaster Tools and Google Analytics setup we'll have both historical and live data for making better business decisions down the road. We'll work on improving both traffic and user experiences on your website.
In addition to offering flexible programs and plans we also work via project-based pricing, à la carte pricing, via contract services, pay as you go plans, fixed prices quotes, limited engagements, flat-fee structures, no long-term contracts required, and hourly consulting @ $85/hour cost.