Initial SEO Consultation by Denver SEO Consultant Kevin Yeaman
Start With An SEO Consultation by a Google SEO Professional - Website Audit - SEO Package
SEO Consulting & Web Services
The 6-Hour SEO Services Package covers 15 foundational key marketing areas below. All consultations deliver the exact consulting services needed in priority order for increasing organic search engine visibility.
Independent SEO Specialist Kevin Yeaman offers clients over 10,000 hours of internet marketing experience!
Business Owners Need a Trusted Professional Marketing Team!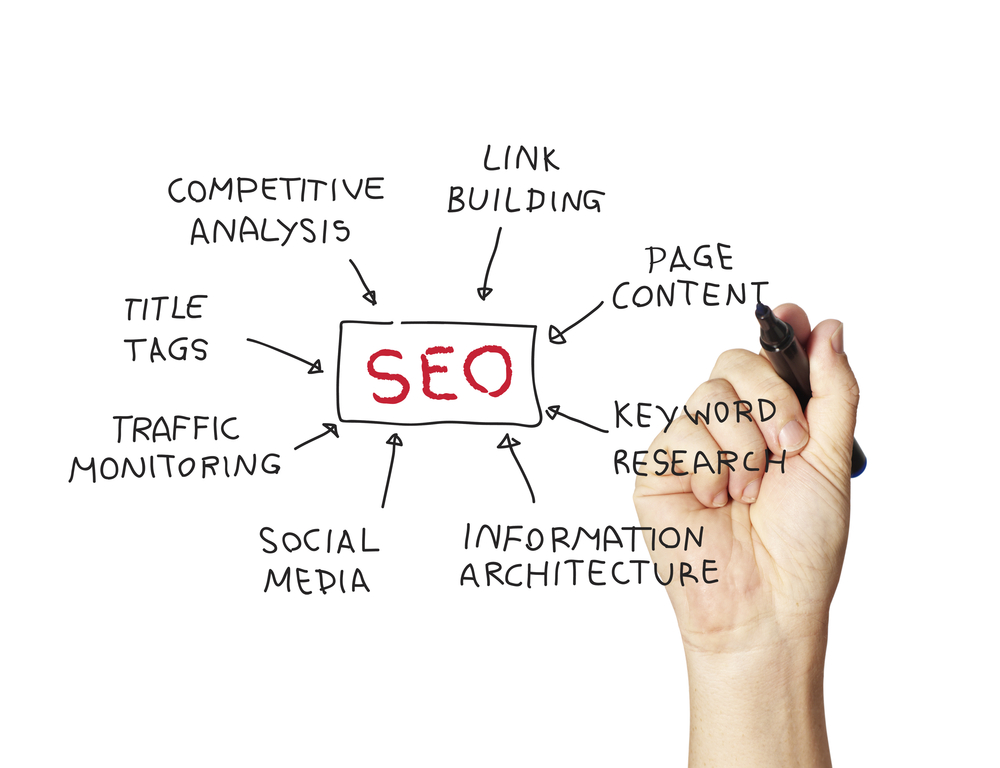 Initial SEO Consultation Package – 15 Key Areas
** Up to 15-Page Site including our most popular services listed below.
Phase 1 – 6-hour SEO Consultation Packages @ $85/hour , payment terms paid in advance.
Phase 2 – Optional Ongoing Monthly SEO Campaign, – 5/hours monthly @ $85/hour.
► Ongoing Monthly SEO Services include any combination of services. Cancel at any time via a Paypal monthly subscription.
► Bonus = Free monthly review and strategy sessions included all Ongoing SEO Campaign Packages.
Initial Project Kickoff Fact-finding Interview. Discuss your target audience to learn about company search engine marketing goals and priorities. Coach client on How to Create a Search Engine Friendly Web Site Design with an effective online marketing platform.
Home Page Content Optimization. Complete home page search engine optimization including for all meta data, mechanical, internal linking, On Page SEO elements.
Keyword Research Analysis. Perform keyword research and targeting analysis using proprietary reporting and software tools for one major keyword vertical including in-depth long-tailed keyword research on the best content strategy to deploy.
Content Marketing SEO Strategy. Recommendations for Organizing Content into Hubs or Content Silos to establish correct website structure to maximize search engine rankings.
Writing Title Tags & Meta Data. Write title tags and description meta tag data for agreed-upon primary keyword theme pages. Great title tags improve click-through rates!
Information Architecture & Site Layout: Advise on Website Menu Navigation & Site Structure Realignment, header section, sidebars, footer, internal linking, outgoing links, and web design layout.
Initial SEO Reports from Website Audit. Documentation of recommended URL Map including Keyword Mapping in MS spreadsheet format for main content silo, record top incoming links; record baselines and benchmark measurements; number of Google indexed pages; organic traffic trends; domain authority, current search rankings publicly available, Alexa traffic data; Canonical Issues; Web Page Speed Test; Videos & Images.
Online Competitor Assessment. Competitive Analysis Evaluation for three competing websites of your choice for visibility advantages & key search engine ranking factors.
Inbound Links Analysis. Discuss Incoming Link building Strategy for both Local SEO Marketing and National SEO. Document digital marketing assets, social media accounts, Local Business Citations, discuss beneficial link building services for inbound links contributing to search rankings.
Google+ Local Places & Personal Profiles Google My Business Consulting Solutions. Discuss proper Google business accounts setup, implementation and status of XML site map submission. Get Google Webmaster Tools & Google Analytics set up. Audit profiles, business pages, and Youtube to synchronize and consolidate accounts reducing duplicates.
Website Visibility Analysis. Review digital assets for online visibility status. Main website rankings, content focus, social media visibility, internal linking strategy, local structured citations availability, fresh content publishing. Prioritize for plan of action.
Social Media Optimization Recommendations. Discuss social media optimization with social media consulting for: LinkedIn personal & business pages, Pinterest, Google+ Local, and Twitter.
SEO Coaching & Training Sessions. Includes two SEO Coaching & Training meetings for training, coaching, feedback, answering questions, content copy writing tips, content creation advice, online demonstrations, and professional mentoring of client.
Web Development Communications & Quality Control. Work and communicate with appropriate personnel or webmaster for web development changes, modifications, and edits needed to ensure correct implementation. Quality control team work.
On Page Search Engine Optimization Services. Provide SEO services Consultation on H-tags (h1, h2, & h3) for proper header tag useage above paragraphs. On page elements include reviewing call-to-actions and key Landing Pages for commercial value.
Ongoing Monthly SEO Services, Maintenance & Support
After the initial search engine optimization session strategies and plans are executed enabling us to become experts at professionally marketing your website, you'll want to consider ongoing monthly SEO services and support to keep things on-track and moving in the right direction. Ongoing SEO Services are customized based upon priorities to be identified and thoroughly discussed.
YOU need a company that consistently delivers valuable organic SEO services techniques! The goal of today's SEO Campaign is to focus upon continual improvement of user experiences! Google Search has the final determination for natural search engine rankings. Contentmarketingspot.com has no control over, and cannot guarantee natural search engine rankings positions.
Our goal is to help your brand convey a consistent, professional, message of value and performance effectively communicating your unique selling proposition and product differentiation. Organic SEO services give your brand a competitive advantage online. We'll discuss expectations, budget requirements, time frame needed, keyword choices, content strategy, targeted traffic, and tracking data for progress measurement.
Additional SEO Consultant Rates, Services Pricing, Custom Quotes
Denver Local SEO Package – Local marketing services, Full Service, Google +, On-site/Off-site SEO Combo
Major Social Media Optimization – Twitter, G+, LinkedIn – 3 accounts: 4 hours/$85 = $340
Complete Web Page Optimization or Content Development – averages 1 hour/$85 per page.


Content Editing, Tweaks and Adjustments – based upon Google keyword rankings momentum
Landing Page Optimization – New web page copy writing
Technical SEO – Identify technical obstacles hindering customer experience and usability that are detracting from attaining higher rankings visibility such as WordPress pagination issues and duplicate content problems. Resolve problems to increase overall findability.
Conversion Optimization Consulting – based upon Google Analytics data
Detailed Website Audit & Review – Identify 404 page not found errors, Google Crawling and Indexing Issues needing fixed, conduct a website content audit and link audit.
Internal Linking – and external link development
Call-to-Action – Get better call-to-action responses by publishing compelling actionable content elements.
Writing Content – Copy Writing for web pages or social media accounts
Content Organization. Frankly discuss organizing website content into a logical site structure in hierarchy format.
Google Adwords Paid Search. Practical advice on paid search advertising solutions.
Business Blogging Services – Blog installation for one of the best internet marketing tools
Web Hosting – review and advice to prevent shortfalls like slow web page load time
Social Media Integration – Setting up top social media accounts and populating content, images, and profiles with visual media and completing profiles 100%
Long-tail Keyword Targeting. Improved long-tail keyword targeting which delivers more highly-qualified business leads to your website.
Web Development – Web Design work: for WordPress, Drupal, Joomla, Other CMS and mobile website design
New Logo Design – Get a new business logo created to solidify brand identity.
Essential SEO Strategies, Tactics & Concepts
SEO Consulting for Small Businesses
Our Colorado search engine optimization company works primarily in the Denver, Colorado front range area and for USA listed businesses.
We serve small businesses with Internet Marketing Consulting, Google Services Integration, Major Social Media Engagement advice, Inbound Link Development and Link Building, Local Search Marketing Services, WordPress Web Design and Development, and full-service CMS website development and design.
Connect on LinkedIn
http://www.linkedin.com/in/denverseoconsultant
Internet Marketing Services
The full internet marketing services best practices tool kit used to promote Colorado businesses is not listed here for competitive and proprietary reasons.
Contentmarketingspot.com differentiates your company from business niche competitors by uncovering and developing online competitive advantages.
White Hat SEO Practices
You're in the right place for ethical White Hat SEO services that deliver measurable value to your audience. Recurring monthly SEO consulting services packages are always needed for improving website performance.
Taking diligent methodical steps forward prevents clients from having to start all over again and incur Google algorithmic penalties, manual penalties, or never ending barrages of Google search engine updates.
Call to learn more about SEO Packages for small business. Arrangements can be made for travel, or on-site coaching advisory services for clients residing outside of Colorado requiring counseling and internet marketing consultants expertise.
Colorado SEO Expert Marketing
5744 S. Harlan St.
Littleton,
CO
80123
Phone: (303) 501-4944