Thank you for taking time to learn about Inbound Marketing, Best Practices, and our areas of expertise!
Kevin Yeaman, company owner, website developer, and SEO Expert, has practiced Internet Marketing since 2004.
6-Hour SEO Package !
Kevin Yeaman started internet marketing in 2004, building websites and marketing products in the natural health industry. Paid search choices to drive quality traffic quickly became cost prohibitive! The only alternative was to learn how to generate your own website traffic and optimize. SEO and Inbound Marketing became the right choice.
After several successful business opportunity ventures applying successful search engine optimization techniques, it became clear that SEO was indeed a worthy pursuit and #1 way to market a business, and dump the corporate job to boot! I had stumbled upon something big, important, and ingriguing, something that produces desired results in real-world competition. As the recommendations came in, a consulting and services business was born. By the way, the SEO techniques, strategies, and scope of expertise required in 2015 are light years more advanced and sophisticated compared to what it took to compete successfully 3-5 years ago.


In 2015 it's called Inbound Marketing!
Inbound Marketing Tactics and Strategies
All website traffic is not created equal. You need targeted website traffic to generate more sales. Inbound marketing generates targeted traffic, builds equity, and produces high return on investment! Inbound marketing tactics and strategies generate new business, and discovery of your brand online 24/7. General advertising is just too expensive.
With over 10,000 hours of search engine optimization field practice and education, our company offers considerable value to customers. Our business model is based upon best practices, trust, fair prices, thoroughness, and quality work. We believe in communicating with customers!
Colorado SEO Expert Marketing
5744 S. Harlan St.
Littleton,
CO
80123
Phone: (303) 501-4944
SEO Training, Coaching, Mentoring
Sophisticated
SEO training and coaching
helps equips candidates with needed skills, tools, knowledge, insight, and perspective.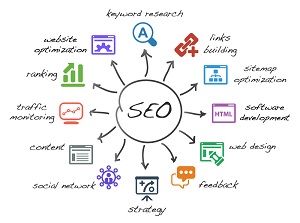 Businesses need 24/7 online visibility & productivity!
WordPress Design & Development delivers economical, effective, productive SEM marketing platforms.
Organic SEO + Responsive Websites + Content Development = Natural Search Engine Traffic.
Starting prices for WordPress Responsive website development is around $1,100 USD.
Markbresher.com
I have to give credit where credit is due. I have been getting replies on my web site these last few months. I think the SEO work you did is probably the reason. And combining all three sites together in one may have something to do with it. Mark Bresher
www.Licedoctors.com
Kevin has been incredibly helpful to us at LiceDoctors Head Lice Removal Service. We are a national business and Kevin has worked with us on three press releases, which through his contacts, he was able to have picked up by many different media sources. We were provided with national publicity–at a very reasonable rate…. Karen Sokoloff
….. has been instrumental in helping our business grow. With the help of his expertise we have produced 3 press releases which have reached thousands of prospective customers. He has been extremely valuable to our company. If you are in search of someone to optimize your business we highly recommend Denver SEO Marketing. Wendy Beck